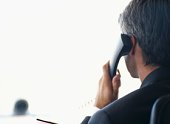 We assist foreign businessmen to investigate, start and develop business in Greece.We can identify Greek market needs according to your requirements
We have the capacity to disseminate product demands or business cooperation proposals, through the media, the support organizations or directly to the Greek companies
.We can undertake market, sector or customised research
We can help foreign companies by:
* Locating, evaluating and communicating with potential partners or distribution channels in Greece.
* Pre arranging business meetings
* Welcoming and introducing the Greek market to foreign visitors
* Assisting with the organisation of business meetings, exhibition participation or other events
* Accompanying companies and introducing local buyers/distributors
* Advising on local business habits and best practices
* Arranging local support i.e. advertising, logistics, legal support, finance etc.
* Tracking the competition, the market and the business trends of specific sector
* Offering quality office space, meeting & conference rooms, secretarial or office support
* Helping or arranging interpretation, translations or other external assistance
* Organising Trade missions to Greece or the neighboring countries